source link Updating your 240Z with power door locks is a fairly easy task and updates your Z with keyless entry.  With the new paint job, no-way-in-hell was I going to get near it with a sharp key. I bought a remote door lock kit that included a controller and remotes. (Black Dragon Automotive, 94-403).
http://cinziamazzamakeup.com/?x=comprare-vardenafil-garanzia I have since found the same (similar?) Door Lock Mechanism from All Electronics for $5.50 USD each). The difference between the Black Dragon locks and these is: these locks are ONLY lock actuators.  The Black Dragon setup comes with a wireless controller, fobs and extra wires on the drivers-side door lock actuator (see photo below) – to allow the driver to lock/unlock both doors by working the door lock button on the drivers side – and this will also neatly unlock both doors when a key is used (Drivers side only).
vardenafil senza ricetta Genova Afterwords I noticed my Viper Alarm had a door lock and unlock output signal.  (so I did not need all the rest of the Black Dragon kit, and I could have used the $5.50 actuators!).  instead I built a small relay board (image at right) to apply power one direction to lock and reverse the polarity to unlock. (schematic and board design below)
source url Mounting the door lock actuator was straightforward, though there was a little interference on the drivers side, so I did need to grind a bit of the metal bracket that holds the window.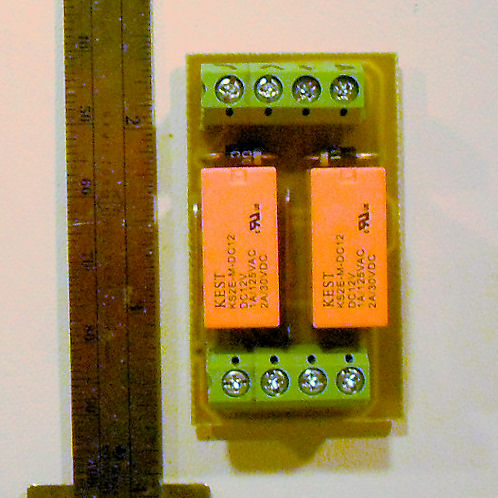 see url Fig 1. Custom made 'polarity reverser'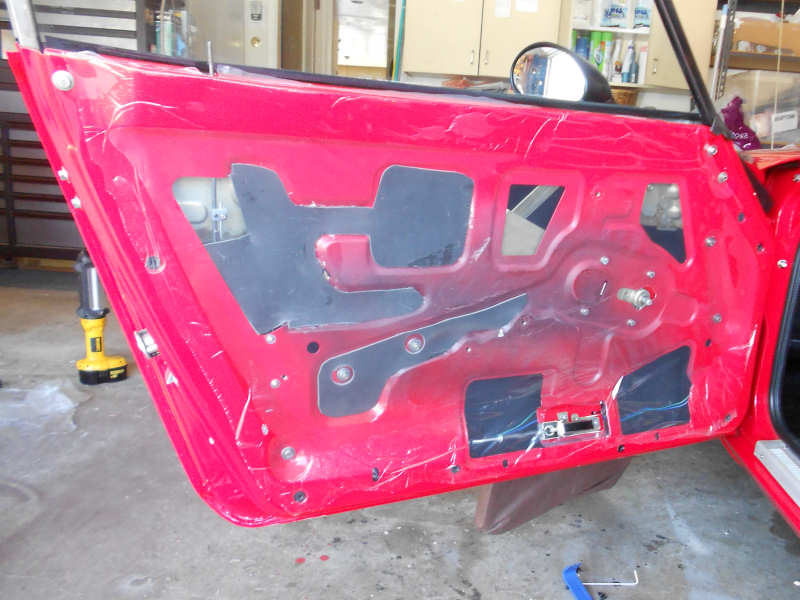 Fig 2. Plastic cover installed to keep water away from the door panel.
Schematic and Board Layout
Be aware, this was a quick-and-dirty, get the project done board.  There are no fuses, and there is the potential for both relays to be engaged at the same time (not good).  But it gets the job done.